Water Features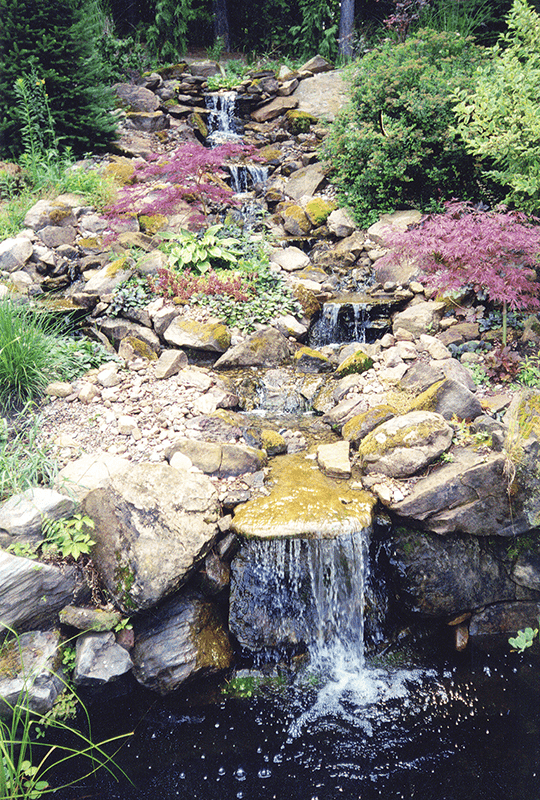 Enjoy the tranquil and relaxing sounds and movement of flowing water in your landscape by adding fountains, waterfalls, streams, fish ponds and pond-less waterfalls. Eastern Sky Landscaping professionals can transform a landscape into something special, from a water fountain to a calming water pond or a breathtaking waterfall. The gentle sound of moving water is relaxing; in fact, water features lower blood pressure and reduce stress levels. The beauty of water features is aesthetically pleasing in outdoor spaces, and ponds are mini-ecosystems that provide a wildlife habitat in your own backyard. Whether you have water trickling over boulders or river rocks meandering over a slope and emptying into a pond where koi are hiding under lily pads, you will enjoy every moment spent in quiet contemplation beside this striking décor in your garden.
Questions
Do you want a child-friendly water feature?
What kind of ambiance do you want? Natural? Formal?
Do you want plant material included?
Consider the sound of the water and how loud or soft you want it to be when it falls (trickling, gushing, etc.).
Do you want fish or wildlife using it?
Where should the water feature be placed, and will a water source be added?