Outdoor Lighting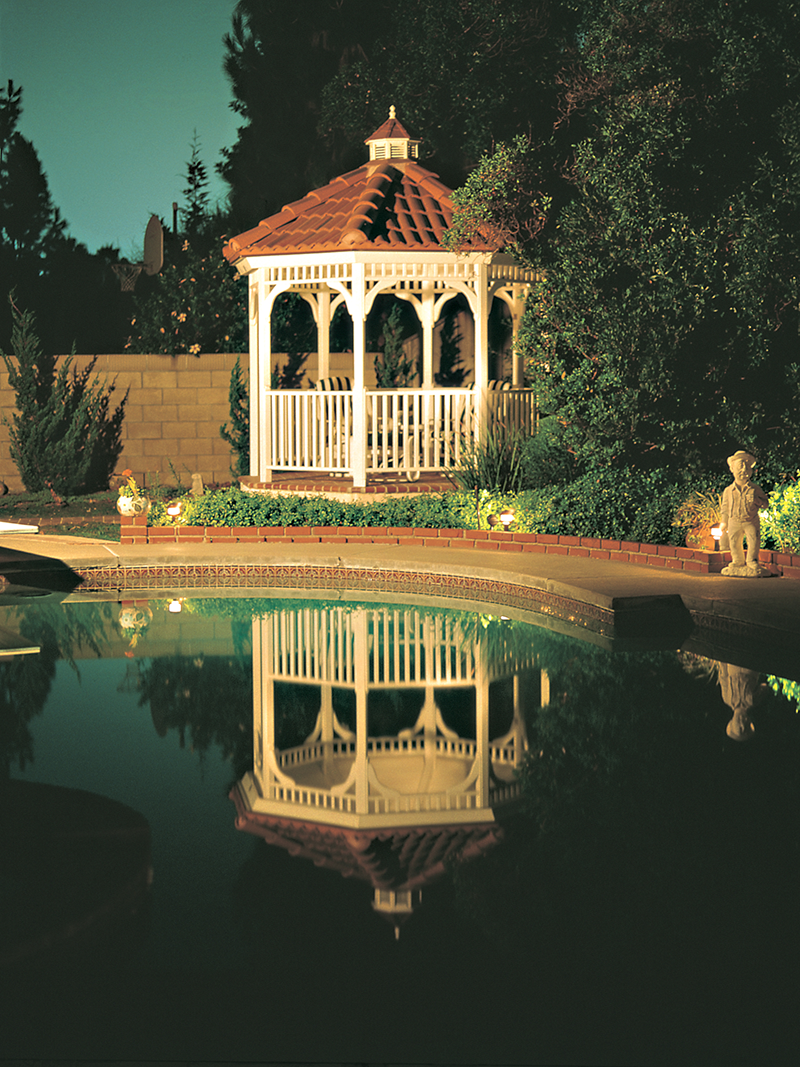 Properly designed and installed low-voltage, LED or solar landscape lighting can enhance and add value to your overall landscape with the following benefits:
Increased security

Applying lighting strategically around your home or building illuminates dark corners and shadowed areas, increasing the security around your property.

Enhanced style and aesthetic appeal

Lighting can be used to highlight certain architectural features of your home or other elements in your landscaping. Incorporating landscaping lighting throughout your landscaping will add drama and enhance the look of your landscaping in the evening hours.

Increased usability

Adding lighting around a patio, pool, hot tub, grill, deck or outdoor kitchen will illuminate the space. This allows you to use your outdoor spaces into the evening.

Improved safety

Poorly lit walkways, patios and decks can be dangerous for you and your guests. Add landscape lighting to illuminate walkways and other commonly traveled areas to prevent injuries and accidents.
Consider these lighting effects:
Down lights

Placed above an object and designed to imitate natural light (often used for security).

Up lights

Placed at ground level and pointed upward to highlight a focal point in the landscape.

Backlights

Used to highlight silhouettes against a backdrop to enhance the feature being lit. These lights artistically create a mood in the landscape.

Path lights

Found at the edges of walkways and allow for safe passage in the evening. They are placed low to the ground, illuminating the surface area.

Wall and Steps

Lighting these areas will increase safety at night as well as provide an attractive enhancement to your landscape.

Specialty lighting

Can be used to invent an ambiance or atmosphere for patios, hot tubs, etc. A variety of fixture styles exist to highlight specific areas, including lanterns and wall lights.
Questions to Consider
Do you have specific items/locations you want highlighted?
Do you want decorative pieces or low profile?
Do you have a certain style in mind?